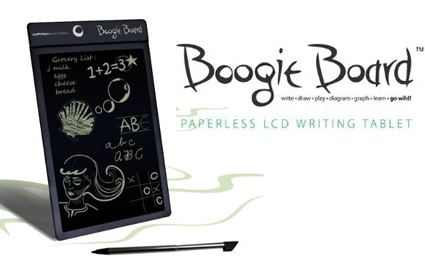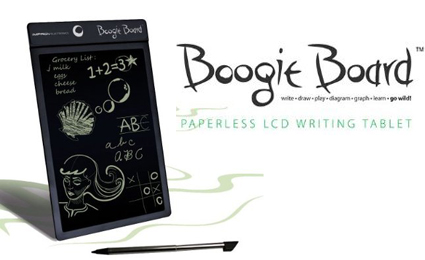 If you have a techie guy on your list for Father's Day gifts. I have a product that he will love. It's called the Boogie Board.
Watch this video and see it in action.
The Boogie Board Paperless LCD Writing Tablet is an eco-friendly alternative to memo pads, sketchbooks, sticky notes, dry erase boards and other writing/drawing mediums. Basically you can toss your traditional pen and paper and simply carry the Boogie Board LCD Writing Tablet. Now I know you are thinking "Tablet…here we go again with another Tablet" TAblets are fastly becoming most peoples go to must have item however, do not mistaken it as an e-ink or even a mobile computing tablet, it is in fact, an e-paper using plastic Reflex LCD for its writing surface which you can write and draw just like you would with the traditional pen and paper, and it erases at a touch of the button.
I received the Boogie Board Writing Tablet in black.And I love it!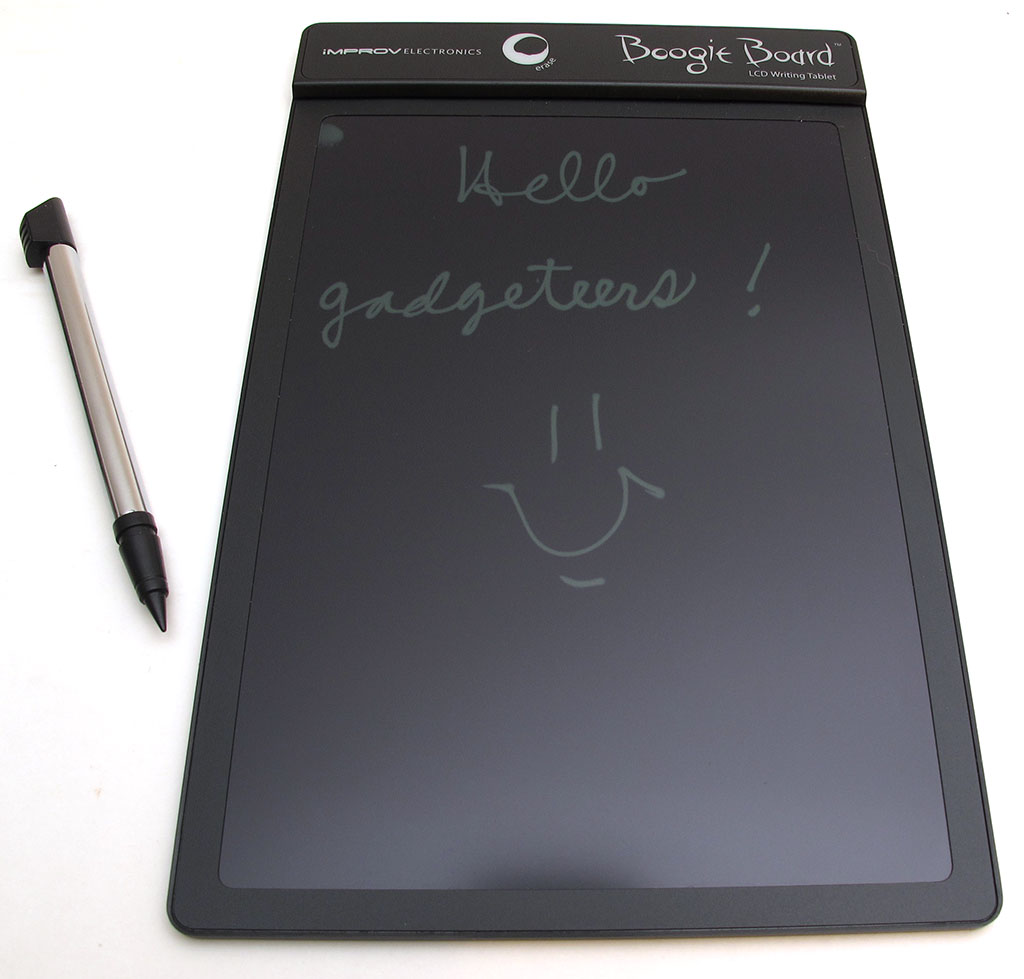 The Boogie Board Writing Tablet comes with a built-in non-replaceable lithium coin cell battery which is capable of lasting the length of the product life which boost over 50,000 times of re-usability. The best part is that the device consumes no energy when writing or drawing and only a tiny amount of power is used when erasing. The plastic LCD is coated with a special polymer hard coating which prevents scratches.
The Boogie Board Writing Tablet offers a pressure-sensitive LCD which means the writing surface creates lines of varying thickness depending on how hard the user pushes the stylus on to the Boogie Board, making it great for children.
The Boogie Board Writing Tablet comes with a telescoping stylus, however you can choose to use other instruments to write on the tablet, including plastic compass, pen cap, stiff artist brush because the Boogie Board is constructed of durable plastic materials.
The Boogie Board is the perfect size 8.8 x 5.6 x 0.2 inches (224 x 142 x 5 mm) which makes it perfect for tossing into kids book bags and moms purse which is such an added bonus to me.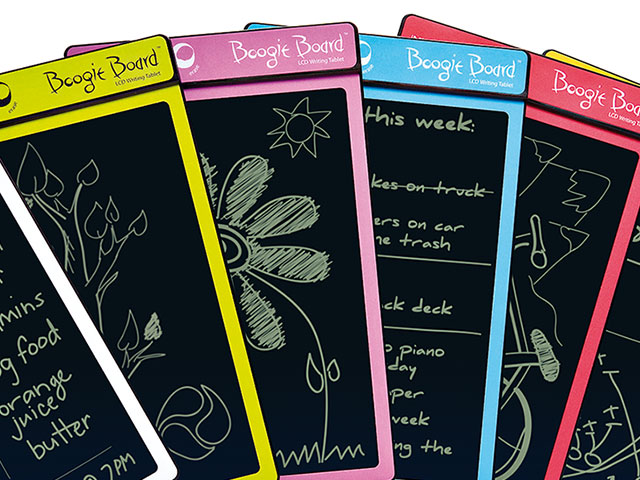 The Boogie Board Writing Tablet comes in  seven colors. It retails for $39.95 for the standard black edition and $41.95 for colors and is available of many major retailer.
To find out more about the Boogie Board or to find out which retailer in your area carries it. Go to the companies website here. http://www.improvelectronics.com/us/en/buy-now/