Five Best Music Genres for Learning From Home
Five Best Music Genres for Learning From Home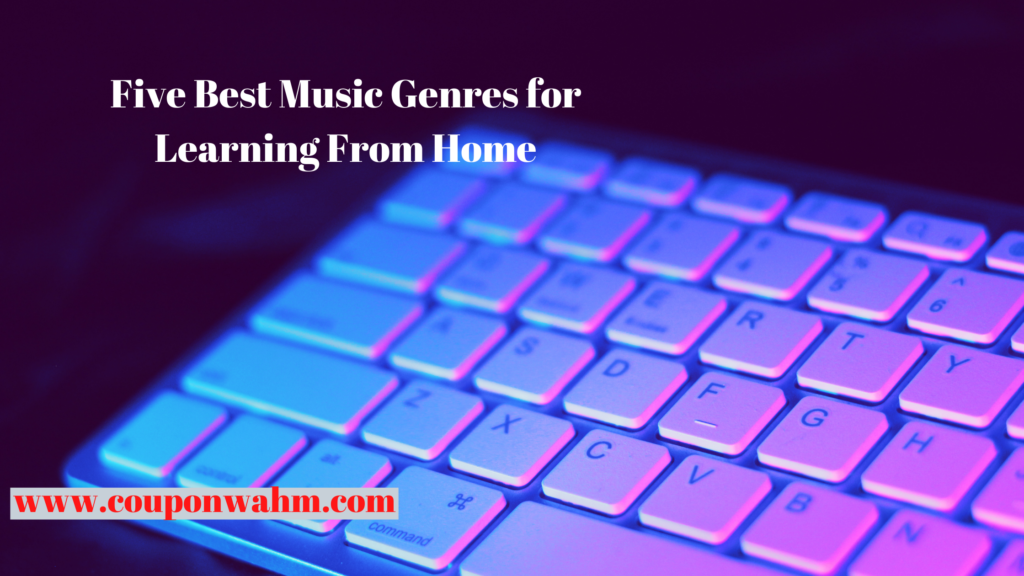 Here are the five best music genres for learning from home to start with:
Listening to music while studying has many benefits. However, its benefits might vary based on the type of music and individual. Therefore, it is important to find the type of music that suits you while studying.
Volume can be just as important of a factor as the genre, too. Kids should listen to music at a moderate volume because the louder it is, the more likely it is to distract them.
Encourage kids to pre-make their playlists for the school day ahead of time and let them play all the way through. The whole point of listening to music while learning from home is to get in the zone and limit distractions, and nothing is more distracting than having to change the song every few minutes.
The ideal playlist should last for 40 to 50 minutes. When the playlist ends, this will act as a reminder to take a short break from learning or switch to a new subject or task.
And perhaps the most important thing to remember: listening to music alone is not sufficient for effective home learning. Students also need to incorporate other healthy home learning habits and practices such as having a clear objective, taking breaks, getting sufficient amounts of sleep, exercising regularly, and eating well.
For more information, visit www.brainly.com.