Foster Creativity In Your Children With PlaSmart Magic Canvas #HolidayGiftGuides
Disclosure: I received this product for free, in exchange for my hones and unbiased review. All thoughts and opinions are my own.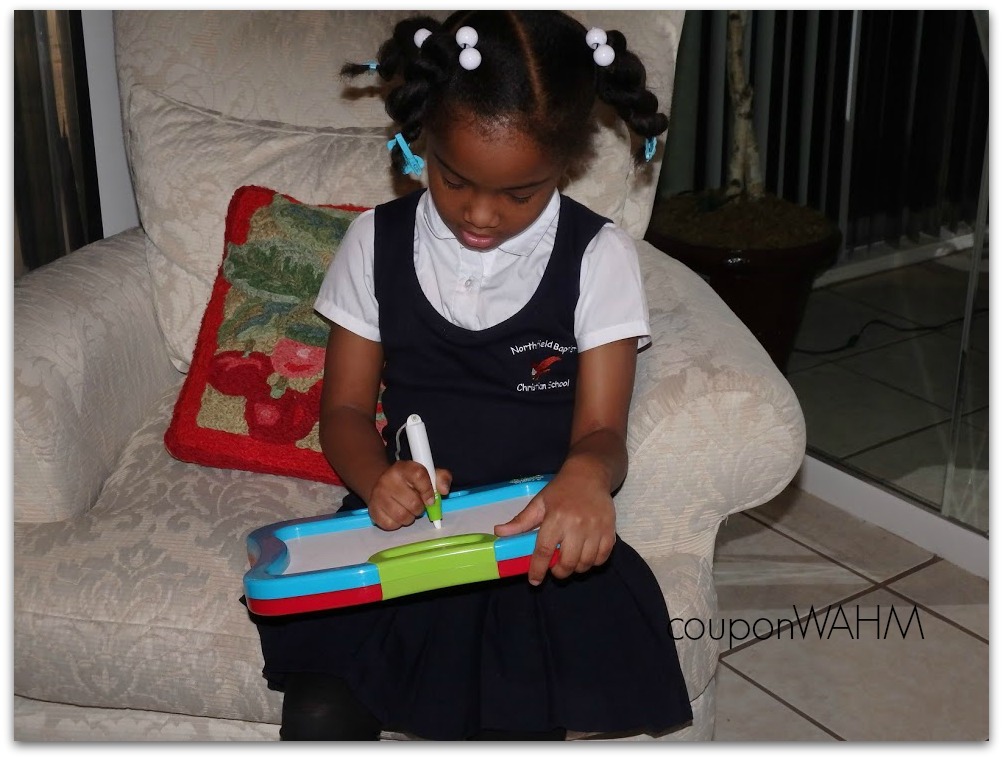 When I received the Magic Canvas from PlaSmart for review, I was very excited! Fostering creativity in your children is so important. It teaches them to use their imagination and to think outside the box. The imagination of a child is something that is truly unrivaled! As parents, it's our job to give them the tools they need to be able to learn and grow, while putting to use their abstract thinking skills.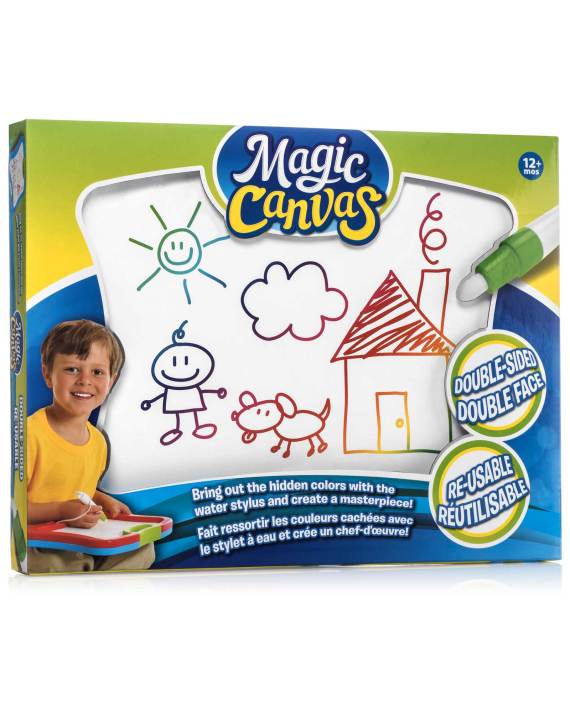 Looking for the perfect toys to help you do that?
Look no further. Magic Canvas helps you to do just that. With Magic Canvas, your child can draw their hearts out, without you having to worry about them leaving a huge mess behind for you to clean up. In fact, there's absolutely no clean up involved at all.
How does it work?
Simply fill the stylus with water, and allow your child to draw on the canvas. The hidden colors on the canvas come out, as the water-filled stylus uncovers them. It's like painting, without all of the mess.
What's even more exciting is that the magic canvas is dual-sided. This means that your creative little one can begin creating a new masterpiece as soon as their current one is complete, by simply turning over the page!
This toy would also make a great tool for practicing writing. The fun colors help to keep your child engaged.
At $19.99 the Magic Canvas is an affordable gift option. It's also suited for children age 12 months and up, which leaves the range wide open to include many different age groups.
Looking to purchase the Magic Canvas? You can order it here: http://plasmarttoys.com/product-magiccanvas.html.
Stay connected:
http://www.facebook.com/plasmart