Disclosure: I received this item as an advertorial however all opinions are my own.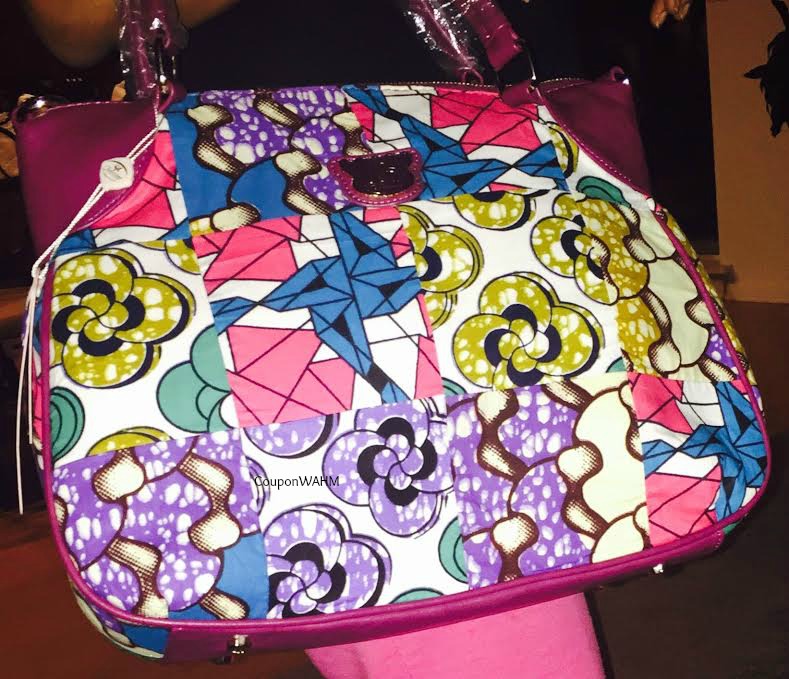 If you are looking for the perfect handbag, one with functionality as well as trendy. You have to head over to Fricaine and look at their wide array of handbags. Project an alluring, sophisticated and exotic look with the unique design of this Fricaine handbag. One thing that I love is that they offer high quality fashionable products made from globally-sourced exotic fabrics.
I recently received the Fricine Pretty Bride Shoulder bag. Check out my video here and hear for yourself why I love this bag:
The Fricine Pretty Bride Shoulder bag is made with high quality synthetic leather and 100% cotton.Four (4) distinct wax fabric patterns were combined to make this roomy, functional and eye-catching handbag.The lining is custom-made and contrasts perfectly with the exterior.All hardware is forged with real gold-plated material with anti-soul treatment and has no chance of corrosion.It has one card pocket, one interior cell phone pocket, one exterior pocket, one drop pocket and one separate multi-purpose pocket. The handbag comes with adjustable and detachable straps. The best part is that the the handbag is very comfortable to carry.
This is truly one of a kind handbag that will set you apart from the crowd.
CouponWAHM readers can use promo code FRICAINE15 to get a 15% discount on each item during checkout.