I recently stumbled upon a great product for picky eaters. It's called Fun Bites. Look how simple it is to use.So simple my 3 yr old helped to make a bologna sandwich.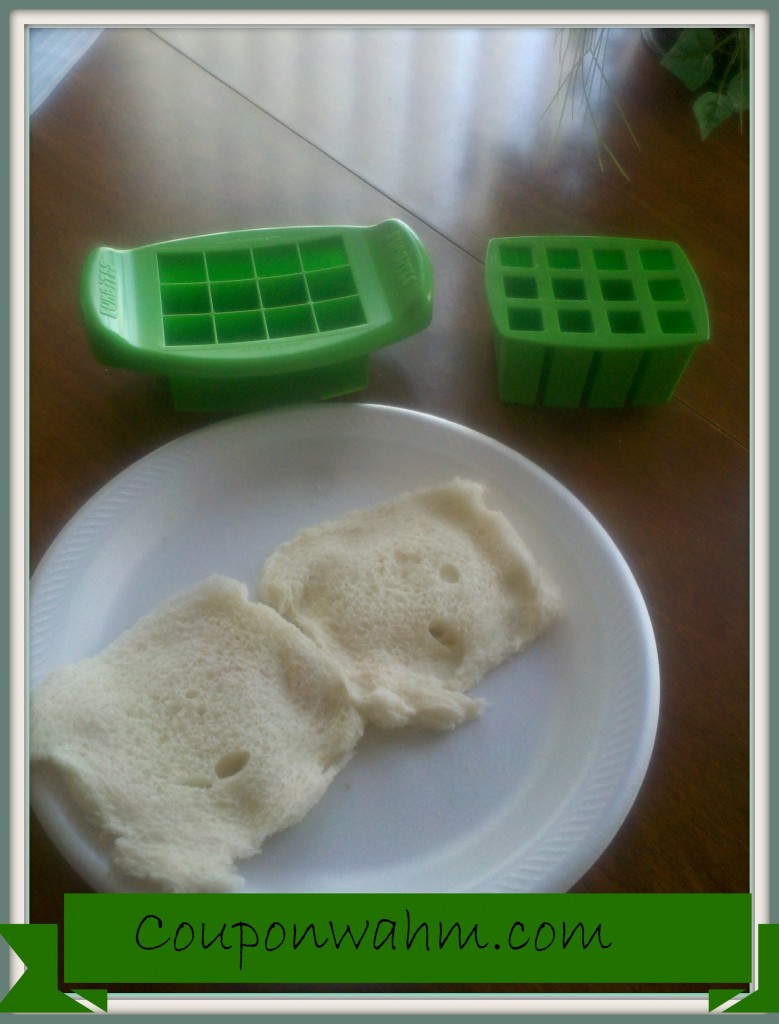 First we took the crust off the bread (you don't have to do this part my 3 yr old wouldn't cooperate,watch the video below for the official tutorial) add your meat or cheese,press Fun Bites down into the sandwich. Presto, you have bit sized mini sandwiches. My daughter had so much fun, she was so excited that she started eating the sandwiches before I could even take the picture, (that's why there are not many on the plate). Not only can you use this for sandwiches you can also use it for fruit. FunBites come is squares or hearts shapes.
Check out this video to see how easy it is.
 To find out more about Funbites head over to their Facebook page: FunBites