Get Rid Of Pesky Mosquito's with the Thermacell Mosquto Repellent Torch
Disclosure: I received this product as an advertorial. All opinions are my own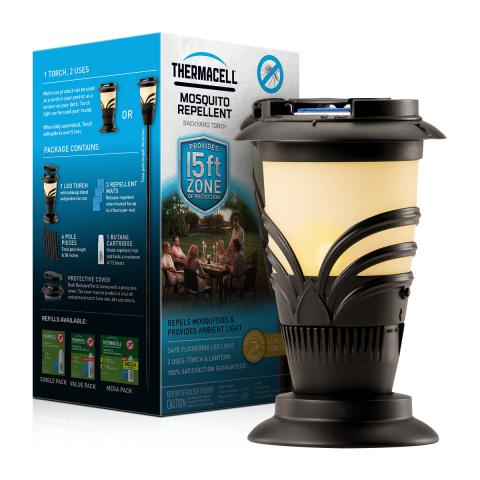 If you are like me and you are looking for a way to get rid of those pesky mosquito's that bother us no matter where we will live, I have finally found the perfect item. I recent received the Thermacell mosquito repellent torch for the purpose of review and I must say that I love it.
My family loves to sit outside especially during the summer nights however, the mosquito's can make that short lived. Since using the mosquito torch by Thermacell, I am happy to say that we have been able to enjoy ourselves outside for longer periods of times versus times in the past. In case you are not familiar with Thermacell, check out this video:
Thermacell products are effective in warding off biting insects. The repellent creates a 15 x 15-foot zone of protection against mosquitoes, black flies and other flying insects.
Thermacell products have been recognized by leading entomologists and outdoor writers as the solution to making outdoor activities enjoyable.
My readers get to save 20% off Thermacell Products! – Use code "FamilyGuide2016" at checkout onThermacell.com for 20% off your order of $40 or more!
http://usfamilycoupons.com/coupon.php?regionid=75&bid=12655&dealid=2627 .
Stay in the loop as new products are introduced:
https://twitter.com/thermacell
https://www.facebook.com/ThermacellOutdoors/