I Love You Just Because Offers Children A Lesson On Love
Disclosure (in accordance with the FTC's 16 CFR, Part 255: "Guides Concerning the Use of Endorsements and Testimonials in Advertising"): Many thanks to Propeller Consulting, LLC for providing this book as an advertorial.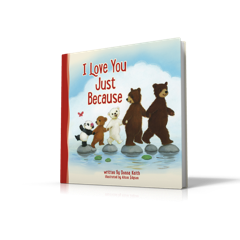 I am so blessed to have a little that enjoys reading. Although she is only seven years old, we are always on the look out for books that are going to encourage her love for reading.I love ending a long day with reading a story to my daughter or letting her read a story to me.Reading to children has many benefits. Because 75 percent of brain growth occurs during the first three years of life, it is never too early to begin reading aloud to babies and toddlers. I have found that with my toddler, when I add her name to the story her eyes just light up.
We recently received the book entitled I Love You Just Because. Through adorable, cuddly art and fun rhyming text, I Love You Just Because will help little ones understand their parents love them just because, not because they have done something but just because they love them.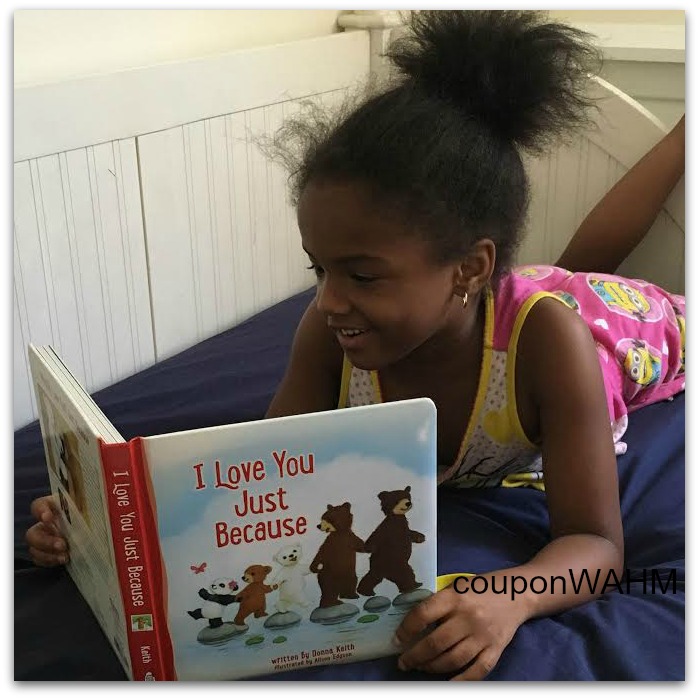 My daughter loved the illustration because the book is  packed full of cute bears. If you are familiar with the author, you will be pleased to know that it is filled with playful artwork and the same friendly bear family you already know and love from Donna Keith's first two books—I Love You All the Same and I Love You Even When—the sweet story of this book will touch you and your family and will remind you that family members love each other…just because.
If you are looking for a cute book that you can read to your little one or they can read to you. You will love this book. The sturdy cardboard book is perfect from toddler to school ager. To find out more about the book. Head over to Amazon.
Stay connected:
Facebook @DonnaKeithAuthor
Facebook @TommyNelsonBooks
Twitter @TommyNelson
Instagram  @TommyNelsonBooks
Pinterest Tommy-Nelson- Books