Incredibly Romantic Things That You Can Do In Singapore!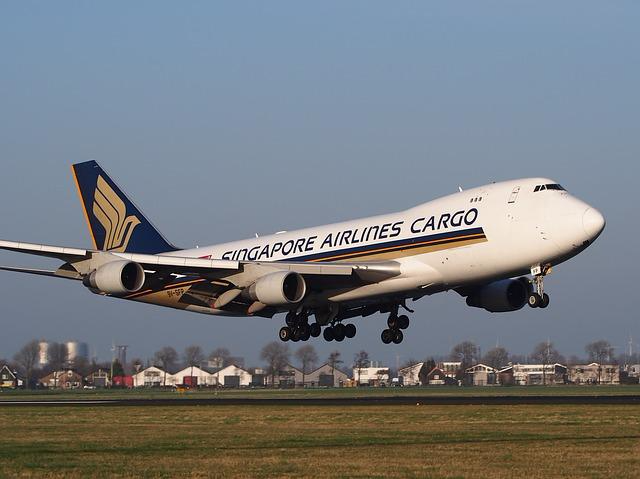 Photo Credit: WikimediaImages (Pixabay)
Incredibly Romantic Things That You Can Do In Singapore!
Every time I hear the word Singapore, it brings a smile to my lips, bringing back memories of a life time that I created in this wonderful island. Being an avid traveler, I have been to most holiday destinations of the world, but I must admit, I am totally in love and in awe of Singapore – my favorite holiday hotspot! And I'll tell you why! I have been to this Asian island a number of times but the trip that remains etched in my mind forever was the one I took last year soon after I got married. Read on to know how you can create some of the best moments for yourself and your partner in this magical city!
Shopping and great food are almost synonymous with Singapore that offers some mind blowing experiences. Busy streets and plush squeaky malls can make it difficult for you to imagine the place as a romantic getaway. But hold on! I will share a few destinations in this island city that make the ideal romantic locale you have been looking for all your life.  
Make your love go round and round on the Singapore Flyer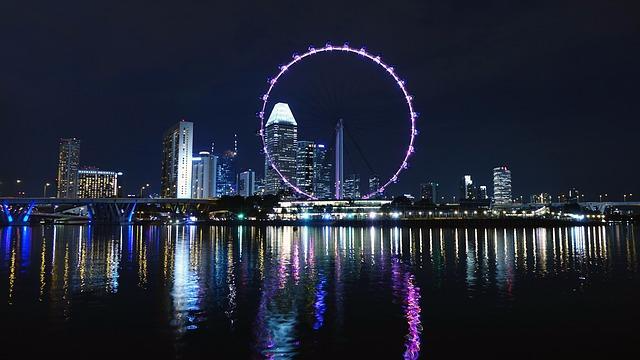 Photo Credit: cegoh (pixabay)
This fantastic experience tops my list of favorites. Aboard the world's largest observation wheel that goes up as high as 42 stories, you can get a magnificent 360 degree view of Singapore and its splendid skyline. If you are lucky to be there on a day with pristine skies, you can catch a glimpse of Straits of Labor and Indonesian Spice Islands. The best time of the day to be here would be sunset, something you can watch hand in hand with your partner and usher in a delightful romantic evening.
Cabins here are shared and if you are looking for a more intimate experience you can try out the dinner for two in your own customized cable car from Mount Faber like I did and Voucher Codes save a huge amount money with Voucher Codes Singapore.
When you avail these discount coupons you can look forward to some of the best bargains in Singapore which also means that you save while you spend and get much more than your money's worth on food, beverage, shopping!
Curl and Snuggle up in a Trishaw
You are wondering what I mean here by Trishaw! These are bicycle powered hand driven carts that have small seats for two situated behind the driver. Lovebirds can snuggle up in each other's arms in an interesting ride encompassing popular destinations like Bugis, Little India, Singapore River, allowing a twosome to soak in the colorful and fascinating city, where you will want to come back for more love and warmth.
You can take a look at  Hotel Best Travel Deals and plan a great trip to this wonderful city.
Feel the love in Fort Canning Hill
This is another beautiful locale that truly sparks off the romance. At about sixty meters above sea level, this verdant hideout lets you promenade through its quaint pathways. You can walk your own trail holding hands like I did in on my trip here! And if you wish to add more than romance to your trip here, you can also opt for the National Parks system that gives a self guided tour with points describing the country's history.  Or the best thing that I suggest you do is find a quiet bench, where you can sit all curled up in each other's arms, giving you the much needed privacy and proximity.
Cruise alongside Singapore River
Gliding through sparkling waters can be an amazing experience. While in Singapore with the love of your life, you must make it a point to experience one of these cruises. You can also witness the Marina Bay Sands laser light extravaganza that lights up the night skies in Singapore from 8.00pm to 9.30pm every weeknight while on one of these cruises.
You can walk, sail, fly high or ride around in this magical city. Whether it is land, air or water, Singapore has a spot everywhere for all couples looking forward to kindle their love!