You may have a techie guy on your list for Father's Day or someone that is going off to college that you would like to give a graduation gift to. I have the perfect gift. It's the Kinivo BTH220 Bluetooth Stereo Headset.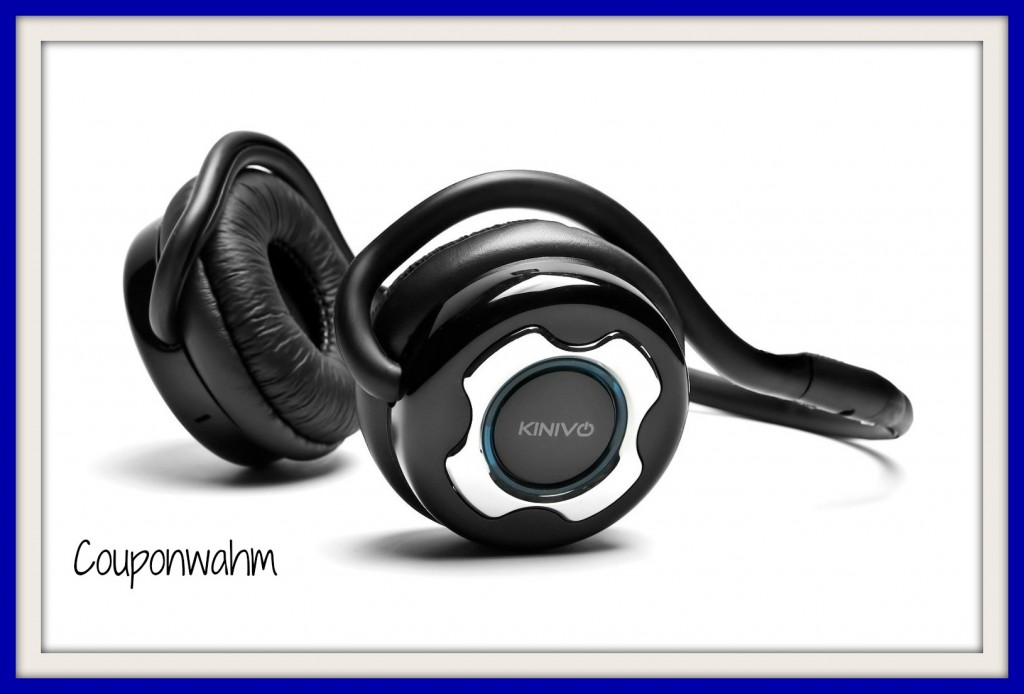 The Kinivo BTH220 Stereo Headset delivers style, performance, and remarkable sound with most stereo-capable Bluetooth devices. The headset is lightweight and allows you to make Hands-Free Calls and Wirelessly Listen to Music.
What I like best is that the controls are easy to use. The BTH220 allows you to adjust volume, accept calls, and switch music tracks right from the headphones. It has a large call button on the side of the right speaker makes it simple to accept and make calls. By tapping on either side of this button, you can also change music tracks and adjust volume.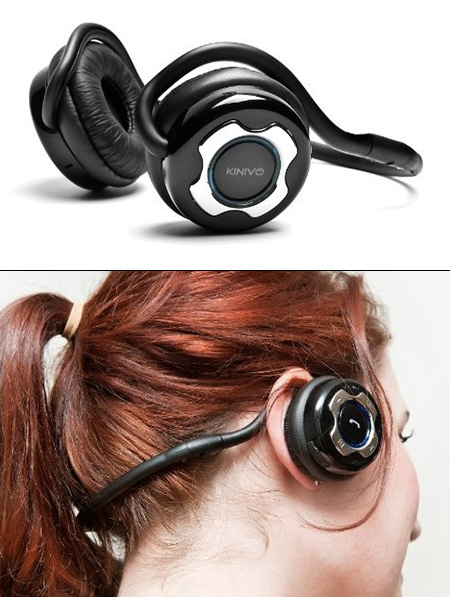 The key features of the Kinivo BTH220 Bluetooth Stereo Headphones are:
– Portability:Lighweight (71g), foldable design provides maximum portability & convenient storage
– Rechargeable: Integrated rechargeable lithium-ion battery provides up to 8 hours of uninterrupted talk/ music time or 150 hours in the stand-by mode
– Hands-Free calling: BTH220 has an inbuilt Microphone. Music will automatically pause when you receive an incoming call
– Built for Maximum Comfort:Behind-the-head wearing style.Curved design and over-the-ear headphones are cushioned to provide ample comfort
It's compatible with:
– iPad3, iPad2, iPad
– iPhone 5, 4S, 4, 3GS, 3G, Ipod Touch 4G, 3G
– Android smartphones – HTC, All Droids, Samsung
– Blackberry smartphones
– PS3 (Supports only chat audio)
The Kinivo BTH220 Bluetooth Stereo Headphones come fold easily and come with a convenient carrying case.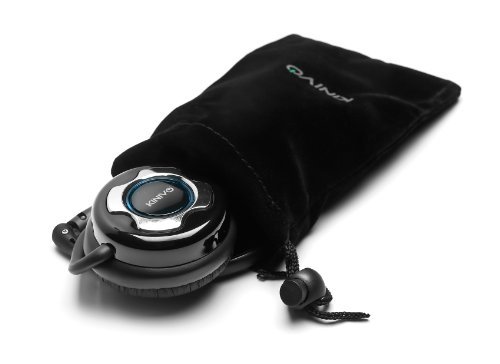 Kinivo BTH220 Bluetooth Stereo Headphone Makes The Perfect Father's Day Gift. The Bluetooth headphones are affordably priced and can be purchased on Amazon with free shipping. Also, Kinivo is currently running a promotion for the BTH240, the hands-free Bluetooth-connected car kit for $15 off on Amazon while supplies last. The discount code is DAD55DAD