Disclosure: This post is sponsored by Cottonelle, but my love for their fresh care flushable cleansing cloths is all my own!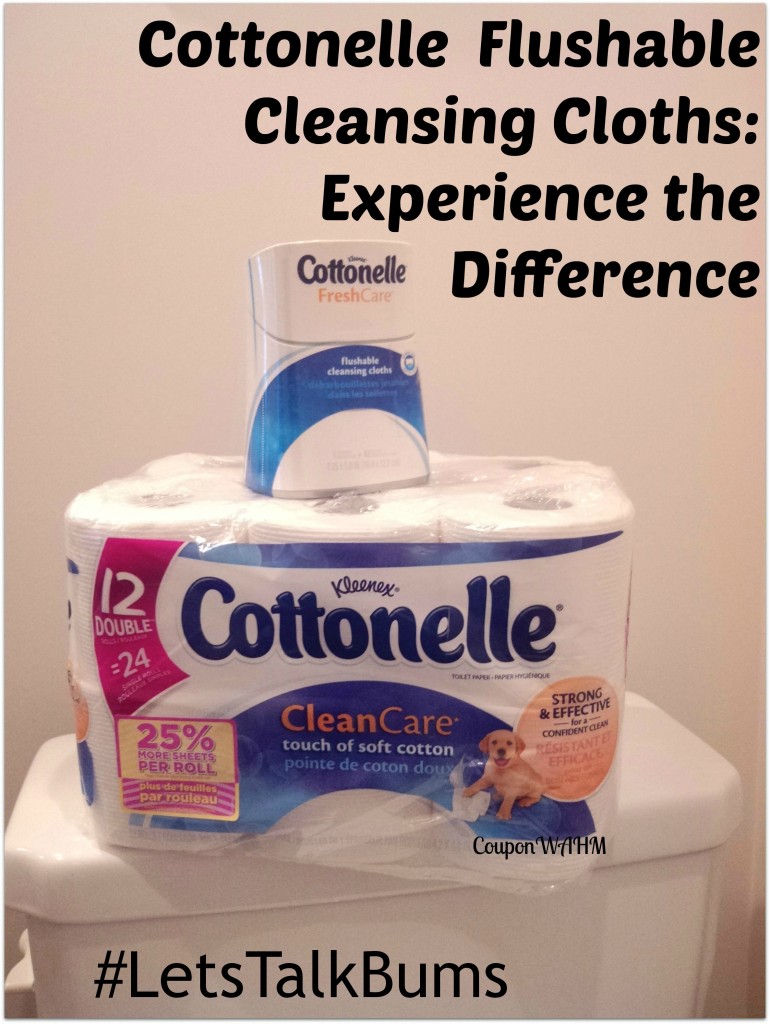 I must admit,  I generally welcome the advice of my family and friends when it comes to most things, however when it comes to my personal hygiene and bum cleaning, I often like to think that after all of these years, I have that figured out. My husband has been trying to convince me on the fact that there is a difference in cleaning with toilet tissue alone and adding cleansing wipes. We have been going back in forth over this for years.The first thing that I think about is clogged toilets whenever we have this discussion.I recently decided to give the Cottenelle Fresh Care Flusable Cleansing Cloths a try. My initial reaction was "this is not what I thought at all". The wipes are super soft, very absorbent and surprisingly strong.(If you are wondering like I was about tearing, thin wipes.)No worries when it comes to keeping your hands clean when wiping your bum.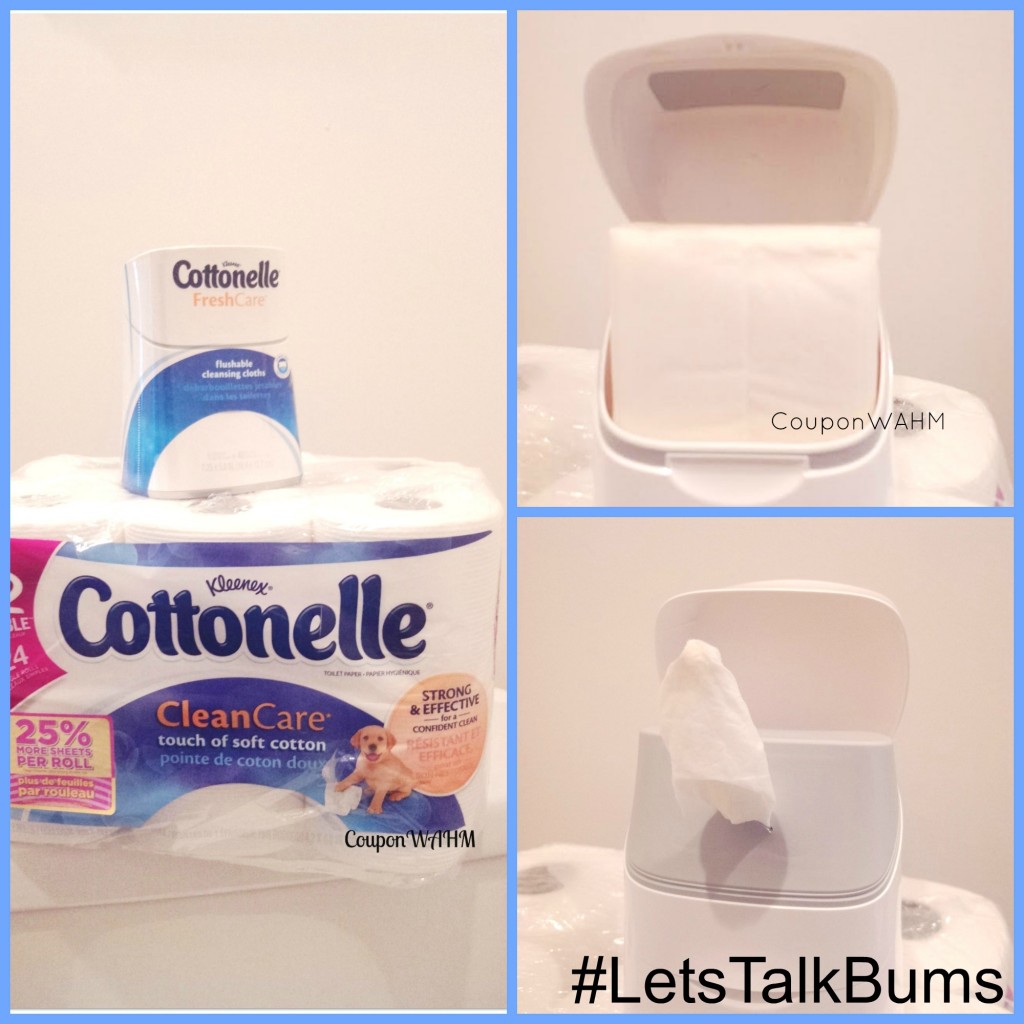 The container is super easy to fill with wipes and easy to use. Just put the wipes in and pull threw the top, just as you would baby wipes. After wiping your bum, you can use the wet dry system which is to wipe with the Cottonelle Bath Tissue after you clean with the cloth. Who want's a damp or wet bum?
What I really love about Cottonelle Fresh Care Flushable Cleansing Cloths is that they feature SafeFlush Technology, so they not only offer you a confident clean but also start to break down immediately after flushing. They are Alcohol-free and GREAT for the entire family.
The Cottonelle Clean Care Toilet Paper has been a family favorite for some time as it is  Strong and effective for a confident clean. It is very soft and it's two-ply is cost efficient that allows it to  goe a long way
Experience the Difference for yourself. Give the Cottonelle wet+dry system a try by downloading the  $1.50 coupon on the Cottonelle website!