Looking For A Quality Headlamp? Check out @GetNorthbound Train #reviews
Disclosure: I received this product as an advertorial.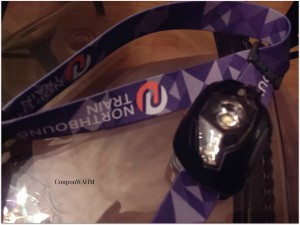 I received an Ultra Bright LED Headlamp Flashlight from Northbound for review. This headlamp is adjustable with a white, red and strobe light that is perfect for anything from camping, running, reading and more. What's even better is that it is water resistant, and unlike most products that you get that don't include batteries, this product does. It's easy to get started with the Headlamp. Just add the 3 AAA batteries and put it on your head. It's that simple.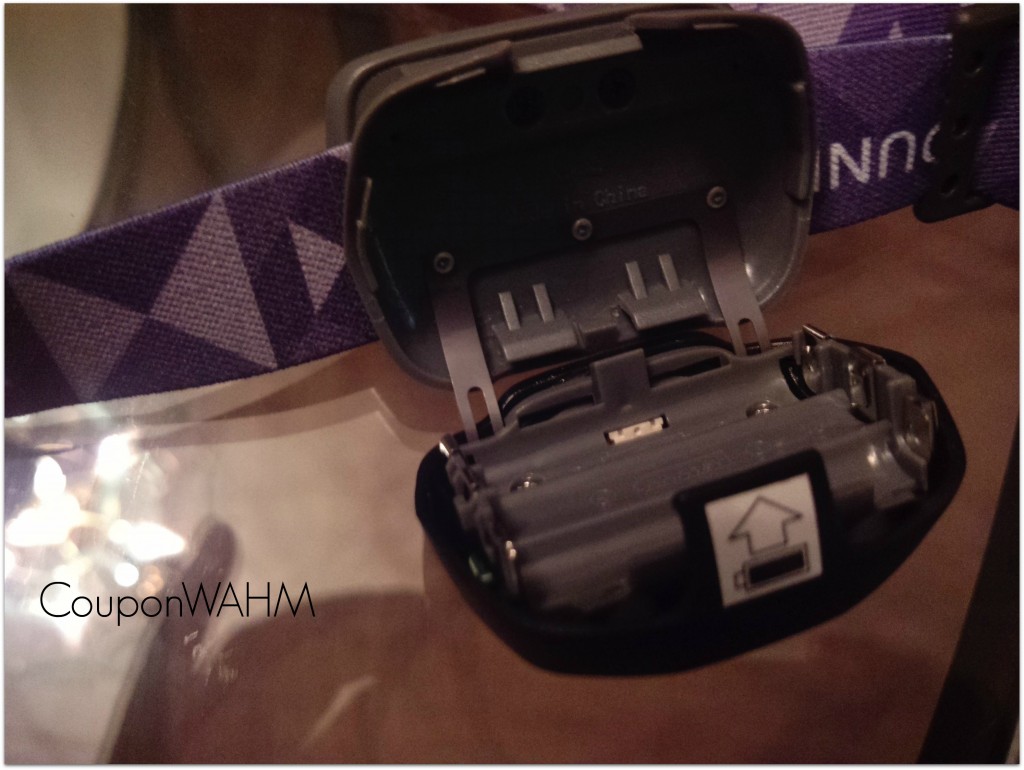 You can now enjoy many of the activities that you love to do or home projects that need to be done safely with a bright and hands-free lighting that can allow you to see up to 30 meters. There is also a dimmer feature so that you can choose the right amount of light that you need for each project with one single button control.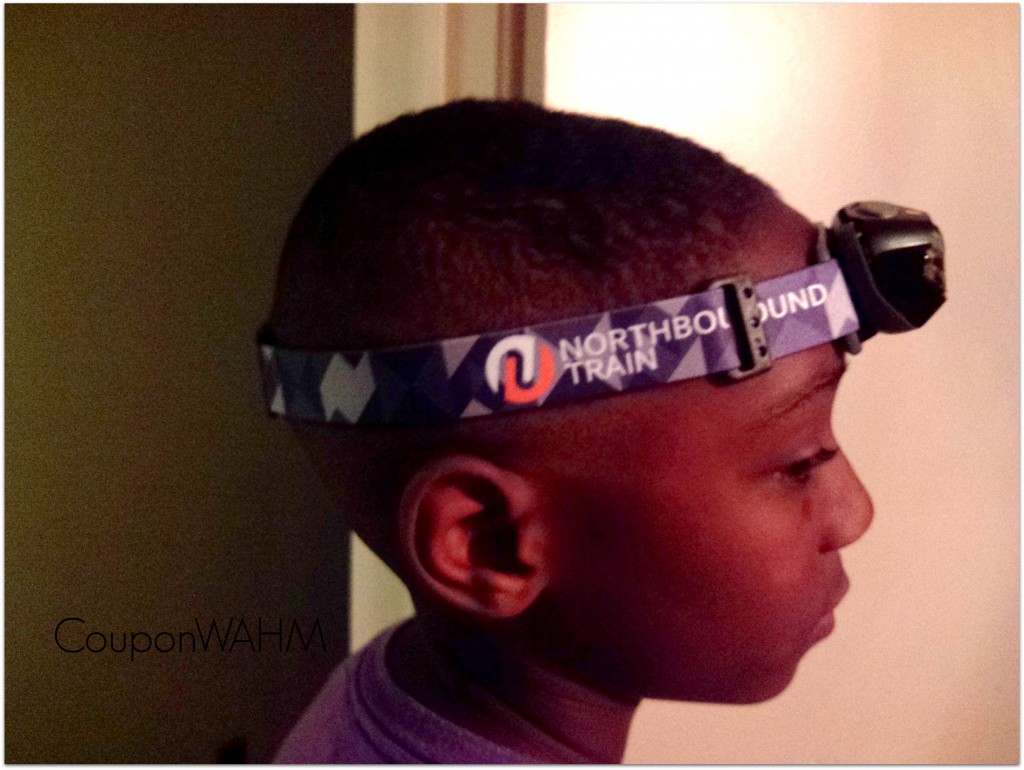 There are also sturdy hinges on the headlamp so that you can focus the light where you need it and it will not be in your eyes. An elastic head strap that is adjustable also ensures that you will have a snug fit that is also comfortable without the headlamp moving around. It is also backed by a warranty so it is reliable to be there for you even if it needs to have parts replaced.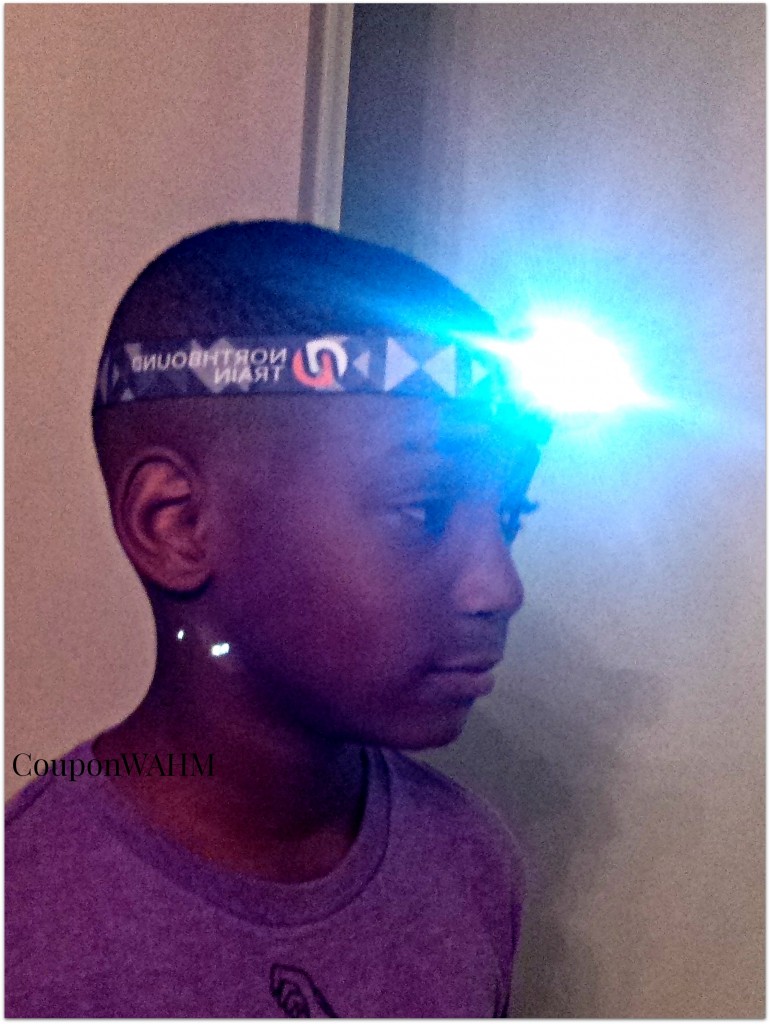 What I really love about this light is that it is so versatile. From sewing to knitting, hiking or even working on your automobile.This light is great for anything that you are doing that would require light without having to hold the light or adjusting the light for closeness. If you are out hiking and want to be sure you're seen by others. Simply access the strobe light mode to signal your presence.My son loves to read a book to help him fall off to sleep. I have been allowing  him to use it when he reads a book while in his bed at night. What a cool way to encourage your child to read? The possibilities are endless with this light.
Northbound Train Headlamps is your number one place to go for LED Headlamps. They want you to have the best headlamp that allows you to focus with brightness, durability and also multiple light settings for any situation that you may find yourself. They were founded in 2013 and have wanted nothing more but to serve customers in help with their everyday adventures whether they are outdoors or doing at home projects. They have customers throughout the United States and take a great pride in lighting the way for you.
I give this product 2 thumbs up for being one of my favorites for the year.
To find out more about Northbound Train and to stay in the loop as new products are introduced. Head over to their social media channels.
Facebook: https://www.facebook.com/GetNorthbound
Twitter: https://twitter.com/GetNorthbound
Pinterest: http://www.pinterest.com/getnorthbound/
YouTube: https://www.youtube.com/user/TheNorthboundTrain
Website: http://northboundheadlamp.com/