Organize Your Lego's and More With The @layngo #reviews
Disclosure: I received this product as an advertorial.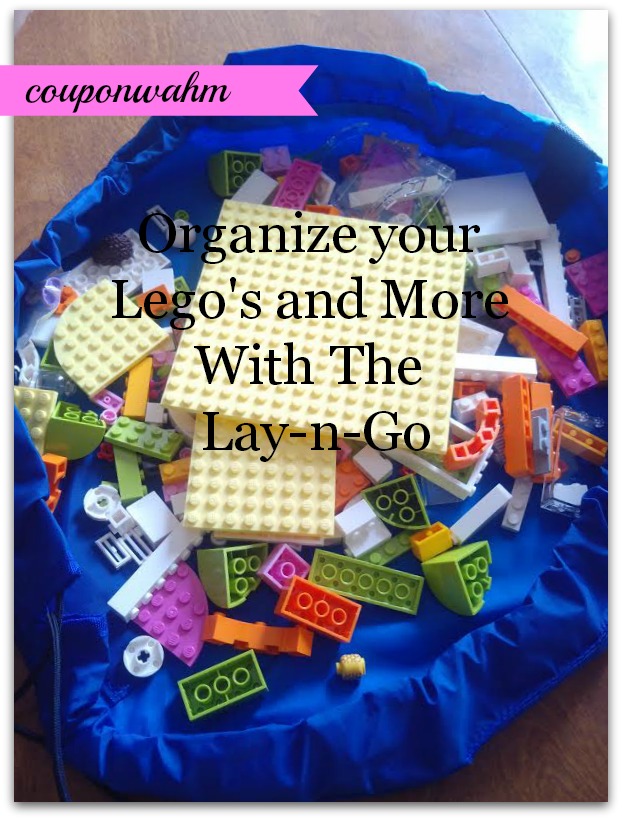 If you are like me, you are always on the look out for ways to keep things organized. As a mom of 5, that is not always easy to do at least until now.I recently received an innovative product called Lay-N-Go. In case you are not familiar with Lay-N-Go. 
Lay-n-Go is a patent pending activity mat, cleanup, storage and carryall solution in one.  That are perfect for home but durable enough to hold up wherever your travels take you!
Check out this video and see just how easy it is to use the Lay-N-Go Lite.
What I love most abut the Lay-N-Go is that it:
Quickly closes for easy carrying and storage

Washable and wipeable high quality fabrics

Velcroed storage pocket to stow the drawstring

Lay-n-Go (5′) features inside pockets & shoulder strap

The LITE (18″) is reversible & perfect for life on the go

The COSMO (20″) is the ultimate cosmetic bag
The Lay-N-Go has won several awards and has been featured on several shows, such as NBC and the Today show. Head over to their website to find out more about the Lay-N-Go and to stay in the loop as new products are introduced. http://www.layngo.com/
You can follow them on their social media channels.
Facebook: http://www.facebook.com/layandgo/
Pinterest: http://www.pinterest.com/layngo/