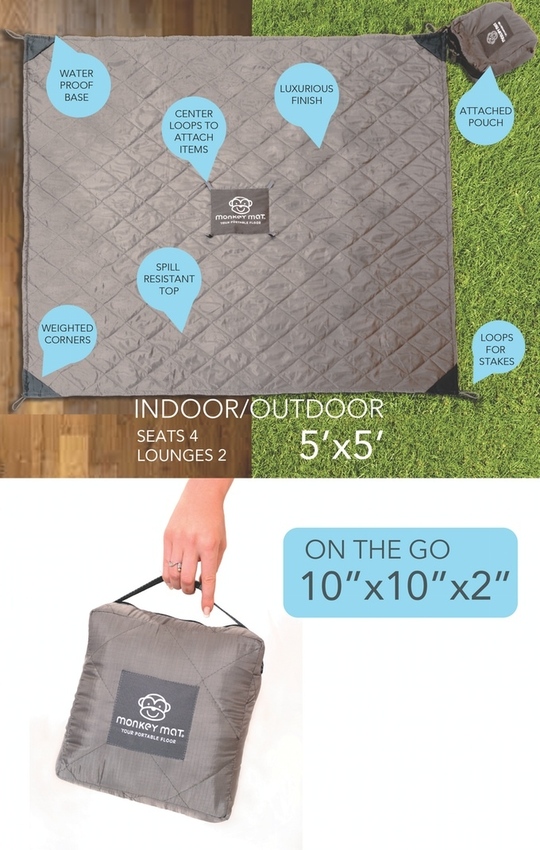 If there is one thing that I love that would be hanging outdoors with my family. With 5 children's, we are always at soccer,football,basketball and more. What we have found throughout the years is that there are a lot of times that seating is very limited and we have to bring lawn chairs. When my daughter was little, we would bring blankets so that she could lay on the ground. The only problem with bringing blankets was that sometimes, the blankets were not large enough for all of us to sit on. If you have experienced the same, you will be happy to know that I have found something that will make life a little easier. It's the Monkey Mat.
The *NEW* Quilted Monkey Mat is your cushy, portable mat for in/outdoor use that can go everywhere! Luxurious yet affordable and with lots of fun features, you can enjoy the waterproof base, central loops for attaching items, spill resistant top, weighted corners, loops for stakes, and the attached ultra-compact pouch to take everywhere!
I recently received the Monkey Mat for the purpose of review in red. What I really love about the Monkey Mat is that it is very versatile.No matter if you are using it indoors or not. The mat is perfect for park, beach, dirty floors, concerts, picnics, sporting events, camping, and more.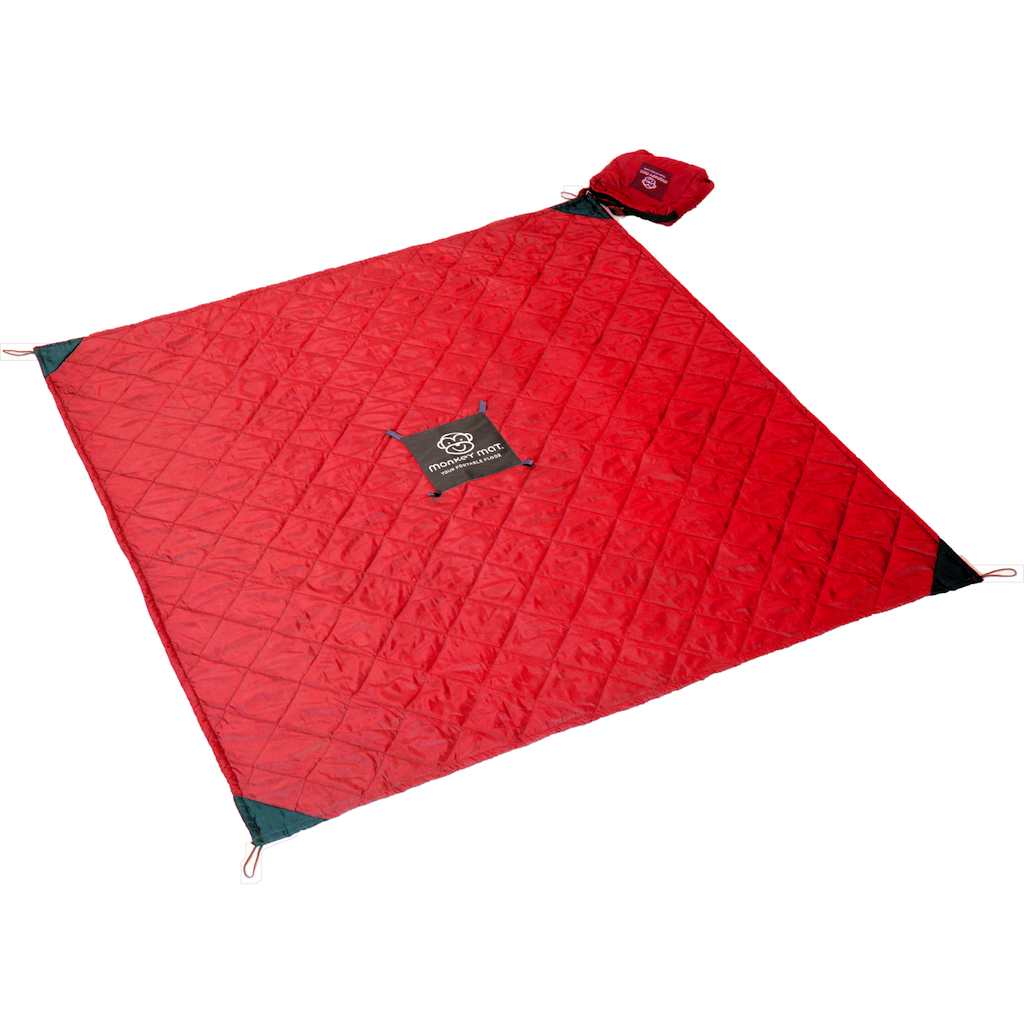 If you are a Shark Tank fan like we are, you may have seen them on the show.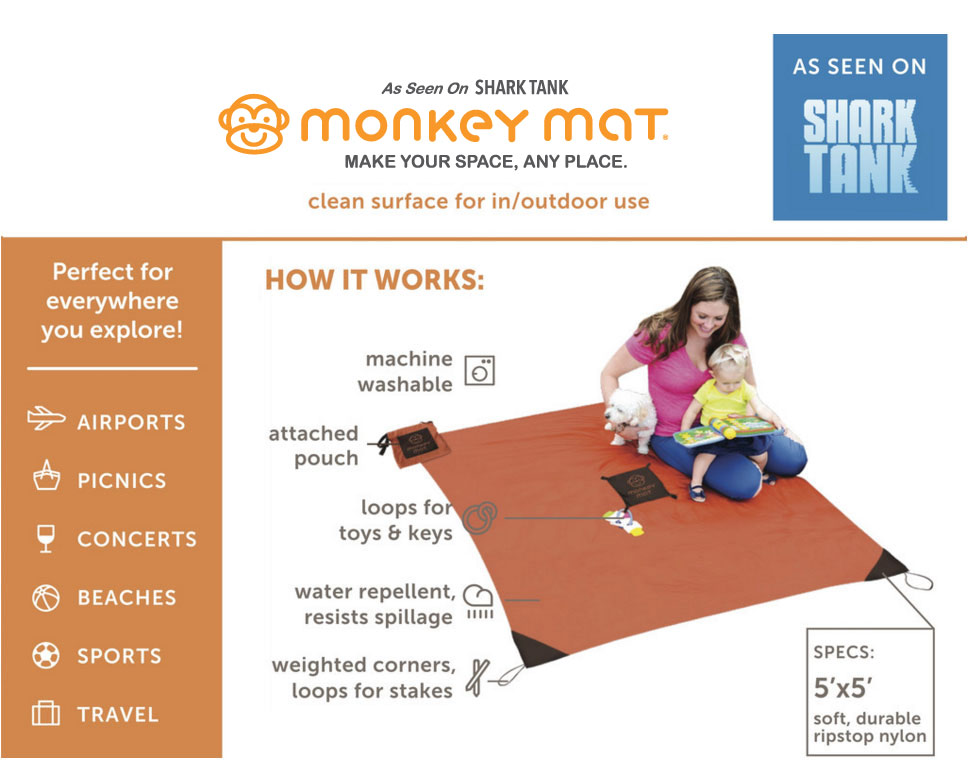 No more bulky blankets! So go ahead – Make your space, any place! www.monkeymat.com
My readers get to save! Use coupon code "USFAM" for $5 off + Free Shipping!
http://usfamilycoupons.com/coupon.php?regionid=75&bid=12778&dealid=2716