Shopping Guide:Fun Family Game Nights with Tilt or Tumble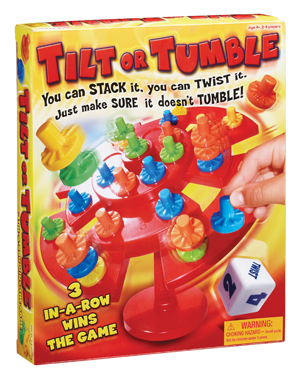 With the kids being on Summer Vacation, there is always a need to find something to keep them busy. I recently found out about a company called  International Playthings, LLC.
Since its inception in 1967, International Playthings, LLC has excelled in the delivery of innovative and entertaining products with integrity, superior play value and child developmental qualities to consumers. Over the course of its 40-year existence, IP LLC has grown to become one of the largest and most respected suppliers of quality products to the North American specialty industry. 
A subsidiary of Epoch Company Ltd. affiliate company, IP LLC offers a comprehensive range of proprietary and distributed brands comprising a wide variety of award winning play things including games, infant toys, preschool toys, dolls, educational toys and activity toys. With toys ranging from birth to 10+ years. 
I recently recieved the Tilt or Tumble game from International Playthings,LLC for review.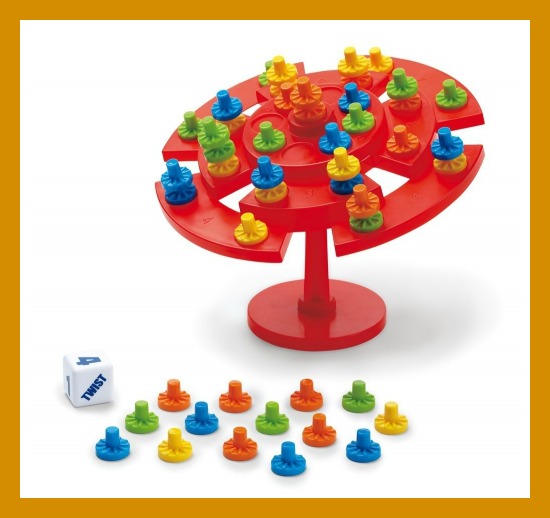 My kids had such a fun time playing it because it was so simple. Players roll the die and stack colored game pieces on the wobbly game board according to the die roll, hoping to form 3-in-a-row. As the game is played, more and more pieces are added as players block their opponent's moves or make their own. Part of the game board can even be twisted to help player's achieve the ultimate goal which is to form 3-in-a-row without the pieces falling off!
What I really love is that the game can be played with 2-4 players, ages 4+ which is perfect because I have a 9 year old and a 4 year old so they can play together however when my son's friends come over they can join in the fun also.
International Playthings, LLC has lots of great toys for various ages from many of the brands that we have come to love and know. Many of the toys can be purchased online as well as your local Toys R Us or at various local retailers.
To see all of the toys that are available. Head over to the International Playthings website here.