Teatulia Organic Tea: Fresh,Clean, Smooth Tasting #reviews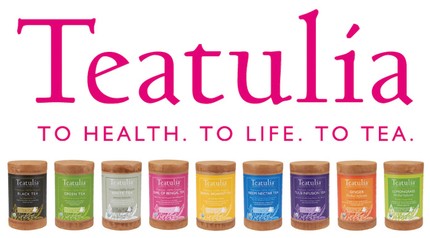 Unlike most. I am not a coffee drinker, I personally prefer Tea, however, not just any kind of tea, I like flavored and healthy tea's. I had the opportunity of trying a tea called Teatulia.
Teatulia offers exquisite, organic teas unlike any I have experienced before. The tea is fresh, clean, and smooth tasting.
Check out this video and see the inspirational story behind Teatulia Tea
Teatulia organic tea comes directly to you from their organic tea garden. There is no middle man, no long-term warehouse storage, and no waiting around to be put into just the right blend as defined by a third-party blender. What does this mean for you? You get to enjoy some of the freshest certified organic tea in the world, and you know exactly where it came from.

I received the sampler pack which comes in a cute tube with individual packs of tea. I really enjoyed the fresh taste of the tea and I feel that it is affordable in price. The great thing is that Teatulia Teas are available at fine restaurants, cafes & retailers across the United States & Canada:
To find out where to find Teatulia Tea in your area, head over to their website. http://www.teatulia.com/tea-locations.htm