The Legends Live On At The Rock N Roll Hall Of Fame & Museum @rock_hall #WyndhamWeekends
Disclaimer: I received complimentary tickets to the museum through a campaign with New Creative Media for the purpose of this advertorial however,all opinions are 100% my own.
Who ever came up with the phrase "Cleveland Rocks" could not have come up with a better name. Cleveland has so much to see and do and that includes the legendary Rock N Roll Hall of Fame & Museum. Now you may be thinking Museums are generally boring or dull, if that's what you are thinking, think again.When it comes to the Rock Hall there are hundreds of exhibits to keep you mesmerized for hours.
I recently had the opportunity of spending the day with my family at the Rock N Roll Hall of Fame and Museum and we had such a fun time. If you have never experienced the magic of the museum. I must say you have to add it to your bucket list of places to visit.
The Rock N Roll Hall of Fame and Museum exists to collect, preserve and interpret the impact rock has made on our world.  I am so glad that the museum was created because it gives children the chance to learn about singer's and bands that were around before their time and gives them an appreciation for music.There were several groups that my children were not familiar with and our day a the museum gave us a chance to introduce them to some of them. My son was so excited to see the Michael Jackson exhibit as that is his favorite singer.
The exhibit was simply amazing! There was the suit that Michael wore in the Smooth Criminal video, clothes from his Jackson 5 days and of course the glove that he became so famous for wearing.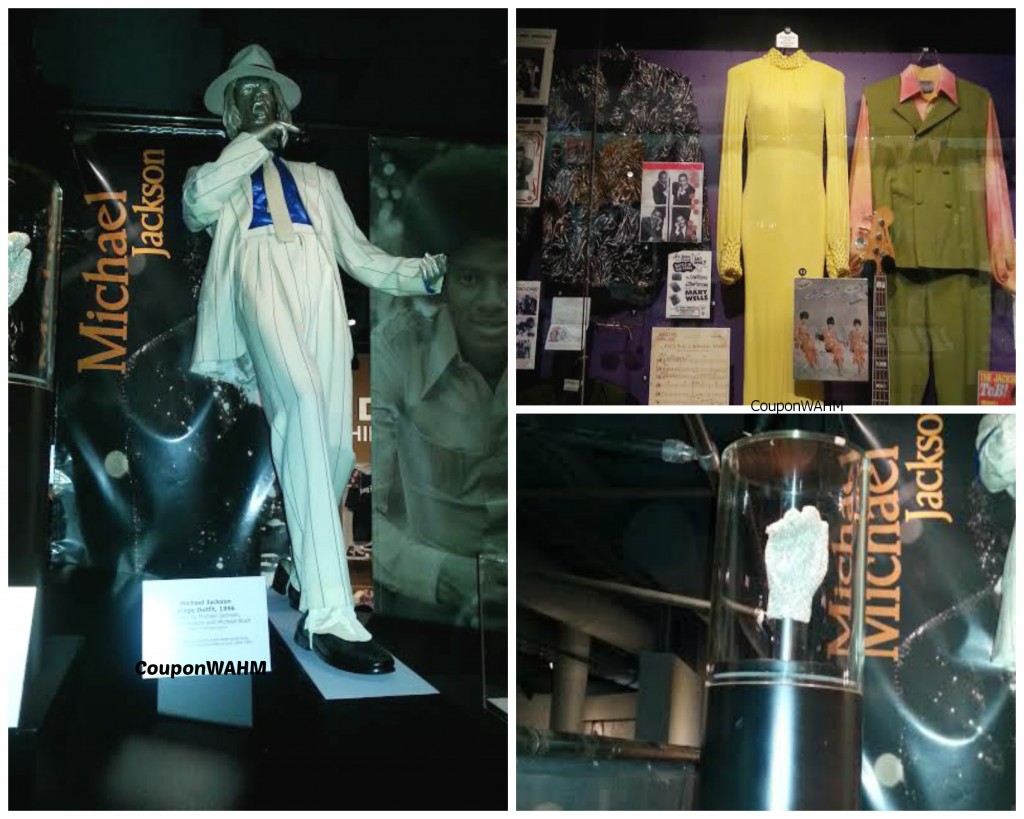 Michael Jackson wasn't the only popular exhibit for our family.  I was personally impressed with the Elvis exhibit.
Check out this video and get a behind the scene look at the Elvis Exhibit.
The Legends Live On At The Rock N Roll Hall Of Fame & Museum.When  planning  your  visit to the museum. I would suggest making a day of it or at least give yourself a few hours if you want to really see all that there is to see at the museum. The experience includes 4 theaters which feature the stories and interviews of many of the groups.There are multiple interactive stations, which are so cool. You can listen to interviews and music from some of your favorite artist and it feels like you are actually right there listening to them.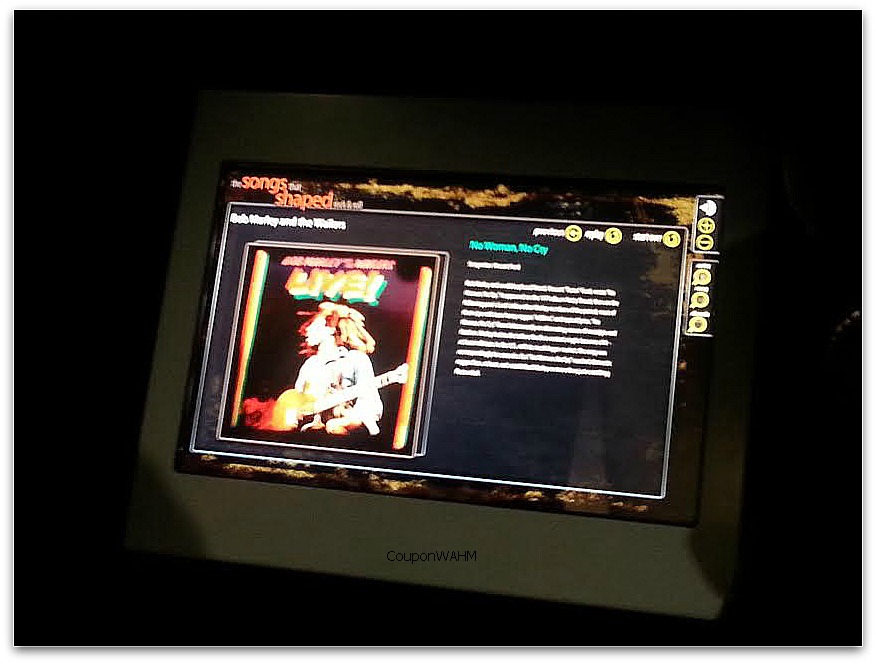 The Museum has a total of  7 floors of exhibits. There is also a cafe that includes indoor as well as outdoor seating and also a gift shop and record store.
The Rock N Roll Hall of Fame & Museum is a very affordable and fun family day out as the tickets are only:
Adults: $22
Greater Cleveland Residents: $18 (440, 441, 442 or 443 zip codes with ID)
Seniors (65+)/Military: $17 (with ID)
Children ages 9-12: $13
Children ages 8 and under: FREE with purchase of adult admission
You can also become a member and receive free admission for a year. The benefits of being a member is that you help to support the mission of the Rock N Roll Hall of Fame & Museum.
To find out more about them and to stay in the loop as new inductees are added. Follow them on their social media platforms:
http://pinterest.com/rockhall/
https://www.facebook.com/rockandrollhalloffame
http://www.youtube.com/user/rockhall