Why Eve Mattress is Ideal for Athletes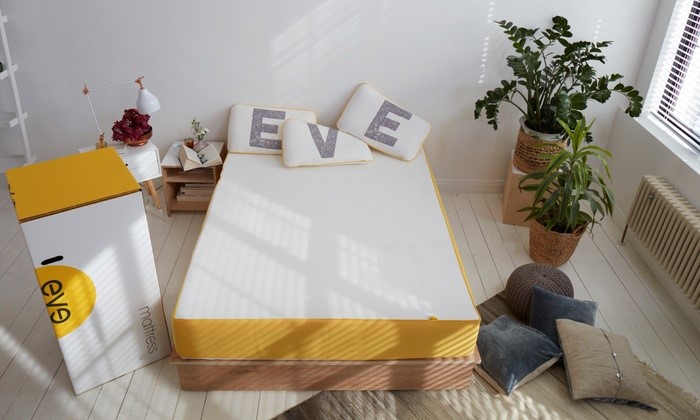 Athletes are amazing people who are pushing the physical limits of their bodies to the limit, sometimes every day. Whether you are a runner, a fitness enthusiast, a balanced yoga practitioner, a Zumba maniac, an avid swimmer, weightlifter, or cyclist, you need to make sure you get enough quality sleep to enhance proper muscle recovery and refill those batteries.
The most efficient way to attain proper muscle recovery remains sleep, whether you are an athlete or not, and sleep has become a challenge for most people nowadays, not just for athletes.
The Role of Sleep in Post Training Recovery
Many athletes, professional or amateur, tend to neglect the role of sleep as an essential component of post-training recovery. Training triggers a multitude of changes in your body that will ultimately shape the healthy and fit body that you are pursuing. However, your body needs time to accept these adaptations and allow for them to take place.
Sleep is essential in this respect, and people with a high level of intellectual or physical activity require more sleep than others to recuperate fully. Athletes deplete their bodies of energy via training, and for them, sleep becomes as vital as air, water, and food.
Comfortable Mattress and Quality Sleep
Developed in the United Kingdom and currently manufactured in the United States as well, the Eve mattress is often referred to as the most comfortable foam mattress ever designed. A high-quality, ultra-comfortable bed is all that an athlete needs to achieve a good night's sleep, restore those aching muscles, and get back to training.
The Eve mattress consists of three different layers of next-generation memory foam held together by a unique design. It was developed to provide the perfect snoozing surface that can induce sleep even for exhausted people. For more information about the Eve mattress technology, see much more in-depth review here!
The Eve Mattress: A Unique Combination of Features
There are days in your athlete life when you feel like you are aching all over the place and all you need is a place to lay down and enter a deep sleep for the next eight hours. Unfortunately, things are not as simple as that and laying down on an uncomfortable mattress will often make muscle pain a lot worse.
The Eve mattress is different in that respect as you immediately feel its comfortable embrace. It was designed to pamper your body and consists of three main layers, i.e., the memory layer, the evecomfort® foam layer, and the supportive base layer, complemented by the removable cover and the anti-slip base.
Here are some of the features that make the Eve mattress ideal for athletes:
Cooler Sleeping Surface. The top layer of Eve, the memory layer, features an open-cell composition that enhances cooler air flow. The second layer, the evecomfort® foam layer is 30 times more breathable than any other conventional memory foam, which layer allows the Eve mattress to disperse body heat for a more refreshing night.
Right Amount of Support. The memory foam layer is made of a cloud-like foam that reacts to the body and provides the perfect amount of pressure relief and support. The cutting-edge bounce technology in the second layer, the evecomfort® foam layer, prevents the sinking feeling commonly found in conventional foam mattresses.
Lasting Comfort and Durability. The evecomfort® foam layer brings into play a particular type of foam designed to provide ongoing comfort, complemented by the breathable, moisture-wicking structure of the cover. The supportive base layer of the Eve mattress was tested for strength and durability for all body types.