YouCopia StoreMore Lid Holder Keeps Lid's in Place #reviews #holidaygiftguides
If you are like me, you are always looking for a way to keep things organized in your home. Because I love to cook, I have the latest gadgets and pots and pans. I recently received the YouCopia StoreMore Lid Holder and I absolutely love it.  The StoreMore Lid Holder organizes all of your pots and pan lids in the cabinet or pantry. It's easy to get started with the holder, there are no tools needed. It comes with strong wire dividers that can be adjusted to keep lids upright, separated and easy to retrieve. I love the fact that the StoreMore Lid Holder saves space and reduces clutter by storing lids vertically!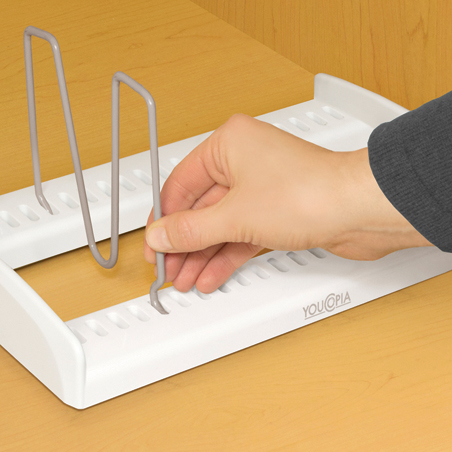 Check out this video and see it in action:
Features:
Organizes pot, pan and bakeware lids
Measures 11.5″D x 7.3″W x 5.0″H  (29,2 x 18,4 x 12,7 centimeters)
Seven (7) adjustable dividers have u-shaped bend to accommodate lid handles
Coated steel wires will not pop out or scratch lids
Round lids stay centered and won't roll out
Soft non-slip feet hold base in place
No mounting or installation required
Another thing that I love about the YouCopia StoreMore Adjustable Lid Holder is that you can also store your pots and pans in it.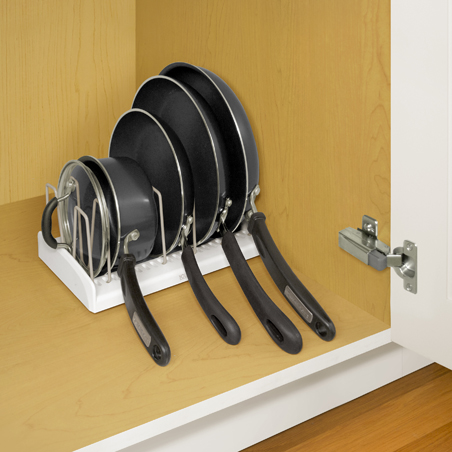 The YouCopia StoreMore Adjustable Lid Holder is reasonably priced and can be found at several of your local and well known retailers such as Target and also online.
Click here to get yours:
Stay connected with YouCopia as new products are introduced: